We had a great football season!
After starting the season with a disappointing tie with Brooklyn, we won the next five games. Here are Cleveland Plain Dealer articles from both before and after the key North Olmstead game - (Use CTRL+ to enlarge)
Article Before the Key North Olmstead Game: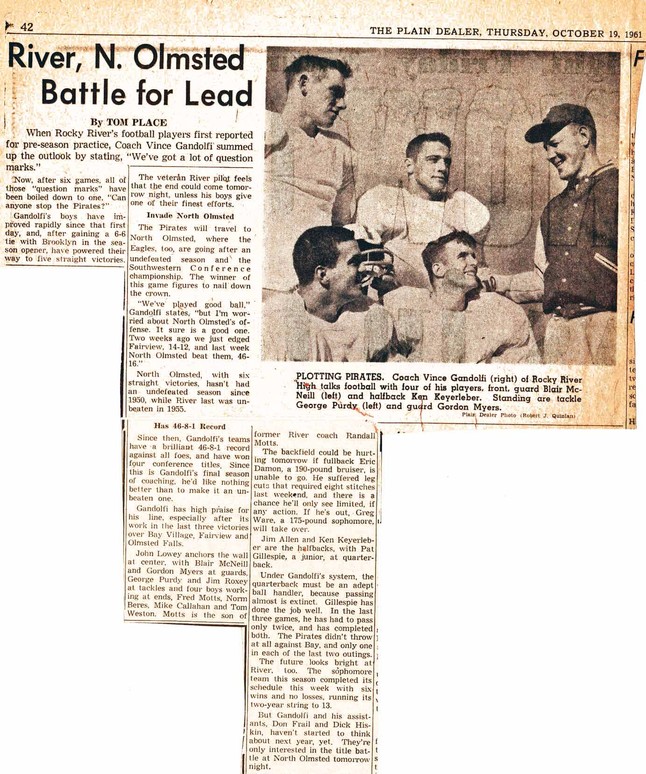 Article After the Game: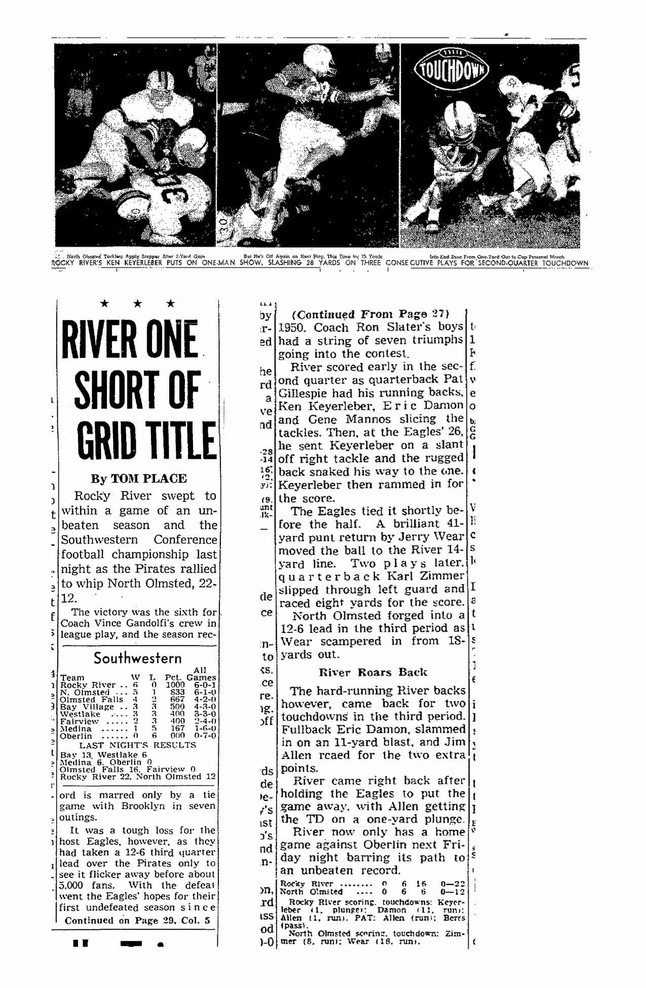 Plain Dealer Article Following Final Victory over Oberlin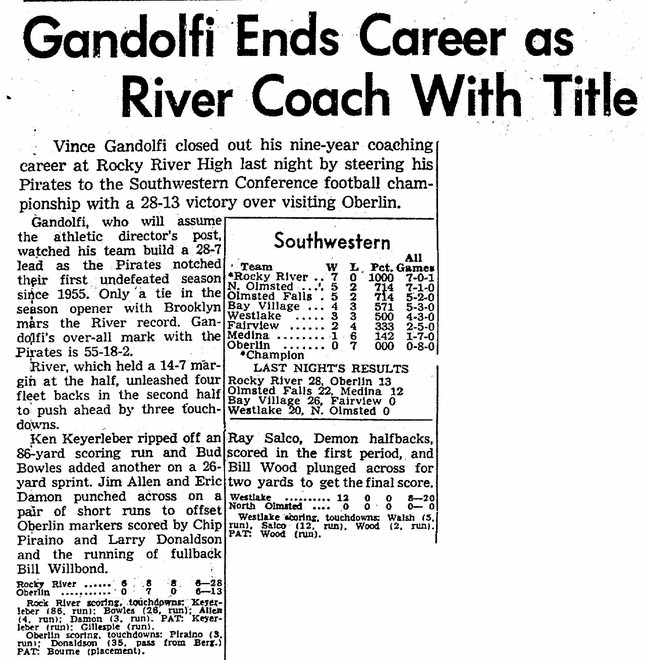 ---
Original School Hallway Photo of Championship 1961 Football Team Recovered
(Click on image for larger version)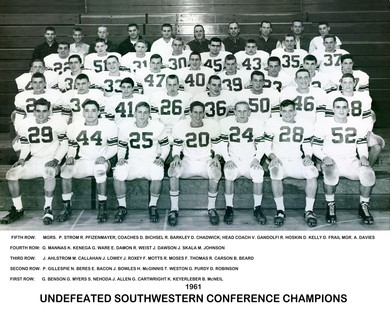 Ross Carson emailed me the above photo which is a scan of the original photograph of our Championship football team that hung in the school hallway near the gymnasium. His sister got the original photo from Coach Don Kelly. I called Don and he related this intriguing history of the photo -
Apparently the "photo" hallway in the school was running out of space to hang photos of new championship teams. The school decided to replace the original large photos with smaller size copies. They gave the original photo to Vince Gandolfi. After Vince passed away his daughter moved into their home on Northview. The house was subsequently sold to a person who bought homes to renovate and resell. This individual came across the orignial photo in the basement of the house. He gave it to a local barber he knew. The barber happened to also be Don Kelly's barber, and he offered the photo to Don! Don kept it at his house in the garage. One day Ross Carson's sister, who lives near Don, was walking by his house shortly after Don's wife died of cancer, and they started to talk.
Ross sent me the following email with the rest of the story - "My sister lives on Asplin Dr. in Rocky River. While walking her dog, she ran across Coach Don Kelly. Apparently, he lives on Tonawanda Drive. He said he had something to give to her brother, someone who would appreciate it. It was the team picture for the undefeated season. I think it could be the one that hung in the hall. It was quite fragile and yellow at the bottom where the names appeared. I took it to a print shop and had it scanned and digitalized. Also, I had them mount a new picture on a foam board. I can bring it to the reunion."
Talking with Don was fun; he enjoys reminiscing. He's now 80 years old. He said he enjoys having former students stop by to talk with him, so if you're in the area give him a call!
(12/9/2011)